Missing teeth are not only unattractive, but their absence can also lead to other oral health issues and bite misalignment as well.  Leaving spaces in the mouth caused by a missing tooth can cause multiple teeth to shift and move, which can cause biting problems and TMJ jaw issues. Periodontal problems (gum disease) are also likely to occur at the site of the missing teeth. There are many ways in which missing teeth can be restored; one of them is dental bridges. They are made of natural, tooth-colored materials, and they mimic the appearance of real teeth.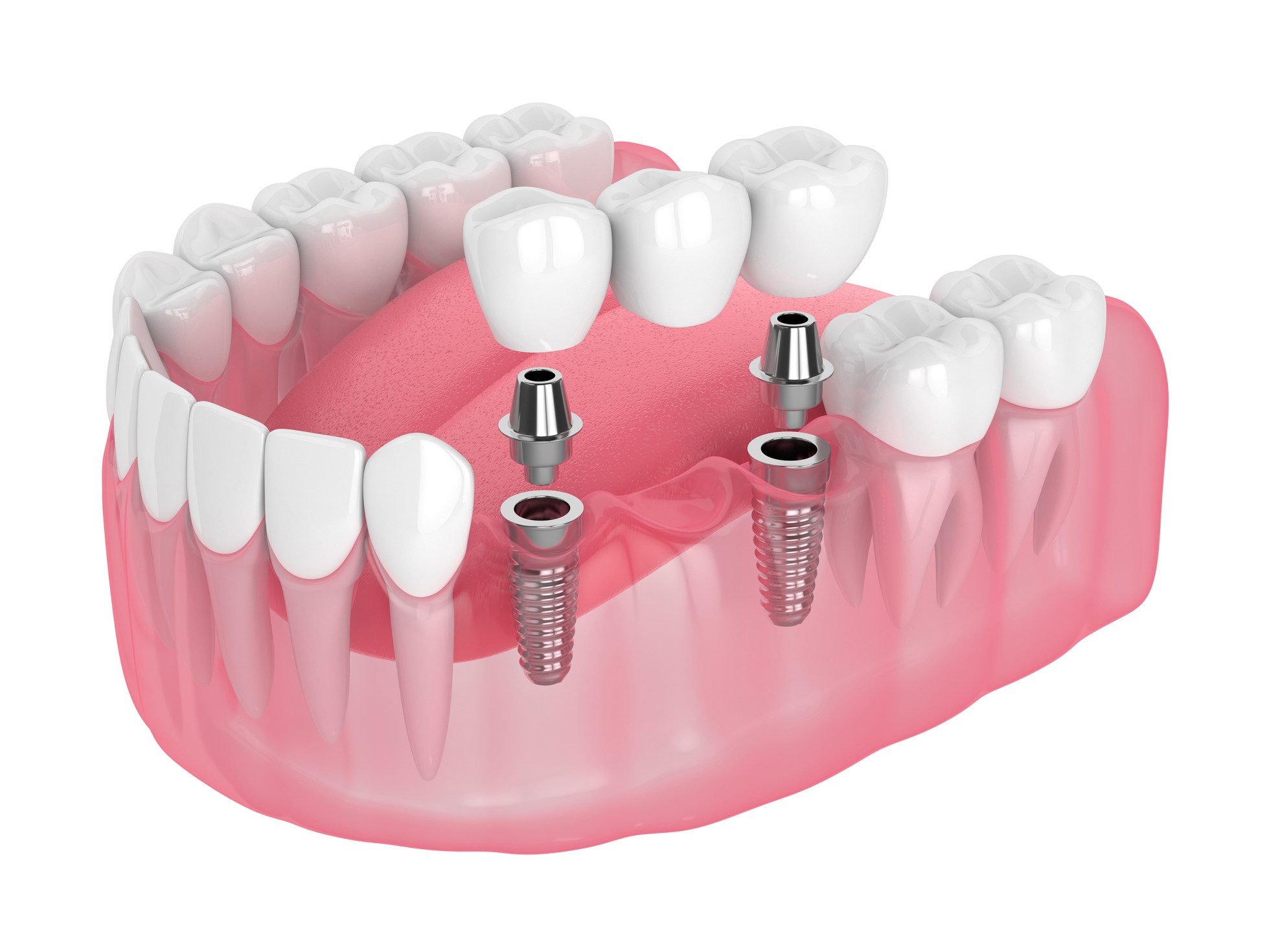 Dental Bridges to Restore Your Smile
Dental bridges work by bridging the gap left by the missing tooth. Using the adjacent teeth for support, the dental bridge holds a replacement tooth in the gap. The replacement tooth is supported by dental crowns on each side, which are positioned over the surrounding natural teeth. The result is an aesthetically appealing replacement tooth system that is also durable and strong.
Why Choose a Dental Bridge?
Each tooth replacement option has its own benefits. Dental bridges are the treatment of choice for some patients because they offer the following benefits:
Dental bridges offer the convenience of a fixed appliance as you do not have to remove it each night. Dental bridges offer an anchor to other teeth, providing a stable, secure appliance for chewing, speaking, and laughing. Dental bridges help restore an aesthetically pleasing smile.
At Columbia View Dental, our experienced dentists use dental implants to make dental bridges even more secure. During this procedure, the tooth crowns are attached to dental implants instead of natural teeth. Therefore, implant-supported bridges are mainly used when two or more teeth are missing.
Benefits
Restoring your missing/damaged teeth with dental bridges offer the following benefits:
They help reduce the risk of gum disease
They help restore the ability to bite and chew
Improve speech
Stop adjacent teeth from drifting out of position
They help reserve a natural-looking smile