Everyone likes to have a beautiful smile. However, many of us are not blessed with beautiful teeth. Damaged teeth can, at times, lead to frustration and lack of confidence. Thanks to modern innovations in dentistry, good looking teeth, and a beautiful smile can now be achieved by anyone.  Dental implants are one of the most sought after tooth replacement treatments across the globe. 

What are dental implants?
Dental implants are screw-like fixtures inserted into the jawbone to replace the missing teeth. Dental implants resemble and acts like real teeth and are permanent if properly taken care of well.  Dental implants are ideal for replacing both single and multiple missing teeth.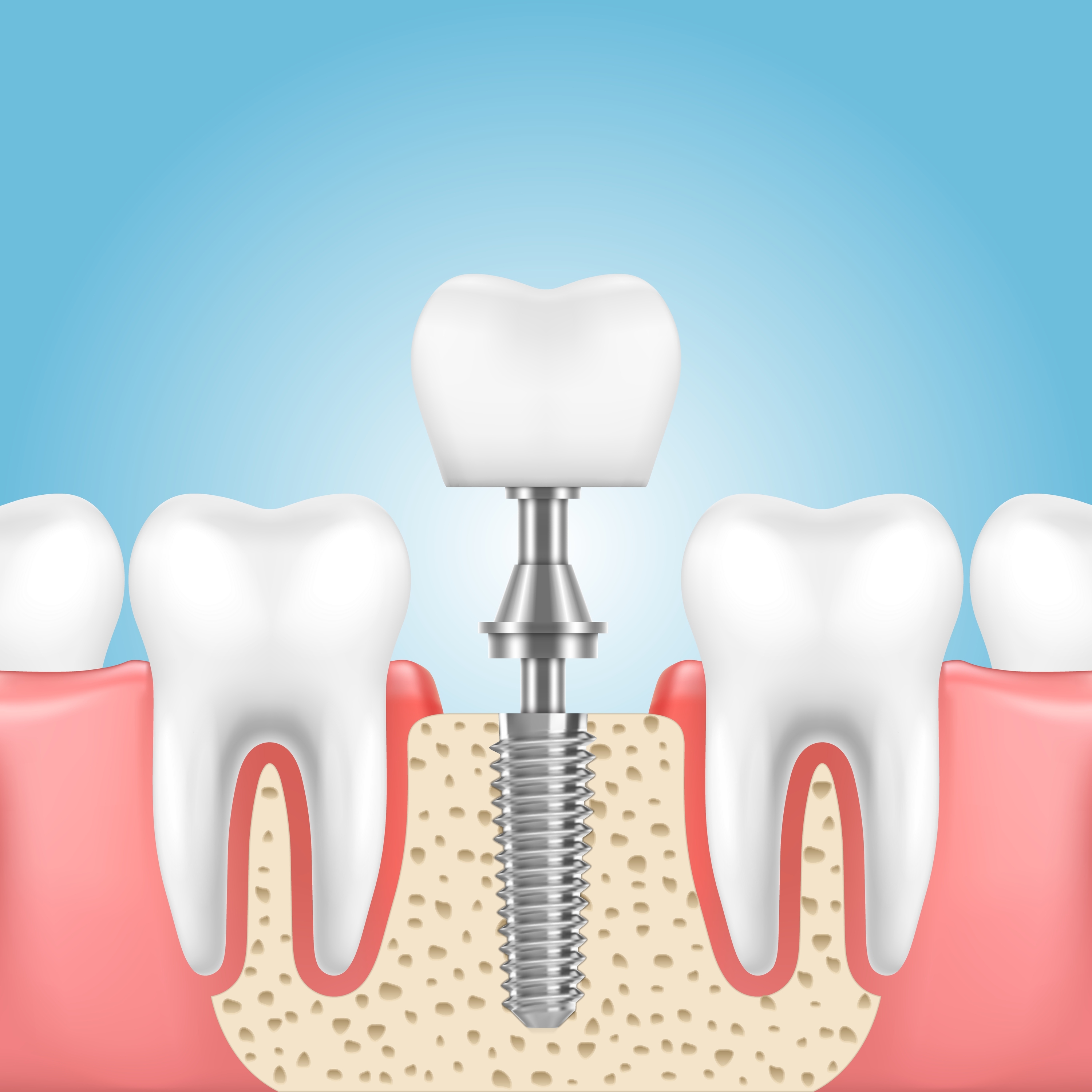 Types of dental implants
Dental implants are mainly categorized into two:

Endosteal: They are made of titanium and are inserted into the jawbone. It is ideal for patients using removable dentures.
Subperiosteal:These screw-like structures are inserted under the gum, just below or above the jawbone. It is ideal for patients who are unable to wear removable dentures.
Benefits of dental implants
Behave like natural teeth
Dental implants look and act like real teeth, and it is impossible to make out the difference between natural teeth and implants. 
Dental implants are made from titanium, and they gradually integrate with your jawbone. Dental implants are highly durable and can last a lifetime if taken care of properly.
Keep adjacent teeth stable.
The gap left by a missing tooth can make the adjacent teeth shift towards it, affecting your bite and causing pain. Having dental implants help keep adjacent teeth stable and also prevent gum diseases.
The gap left from a missing tooth can cause wrinkles around the mouth, thinning of lips, premature aging, and can cause facial sagging. Dental implants can prevent these issues.
Since dental implants are made of titanium, they won't let the bacteria grow. Therefore, the chances of bacterial infections and tooth decay are impossible with dental implants.
Taking care of dental implants is easy, just like you take care of your normal teeth. Normal brushing and flossing are enough to take care of your implants.