A specialized branch of dentistry, oral or maxillofacial surgery is performed on oral tissues, such as teeth, gums, jawbone, underlying soft tissues, etc., by a well-trained and skilled dental surgeon. 
With our expert dentists and the latest facilities, we are equipped to accommodate all of your oral surgical needs, spanning the entire range of restorative and reconstructive procedures. We will help you to achieve the smile of your dreams if you have suffered from facial trauma or are planning elective surgery, have a congenital mouth defect, or need restorative function. 
Our surgeons perform a full scope of oral surgery, including corrective jaw surgery, wisdom tooth removal, dental implants, bone grafting procedures, etc.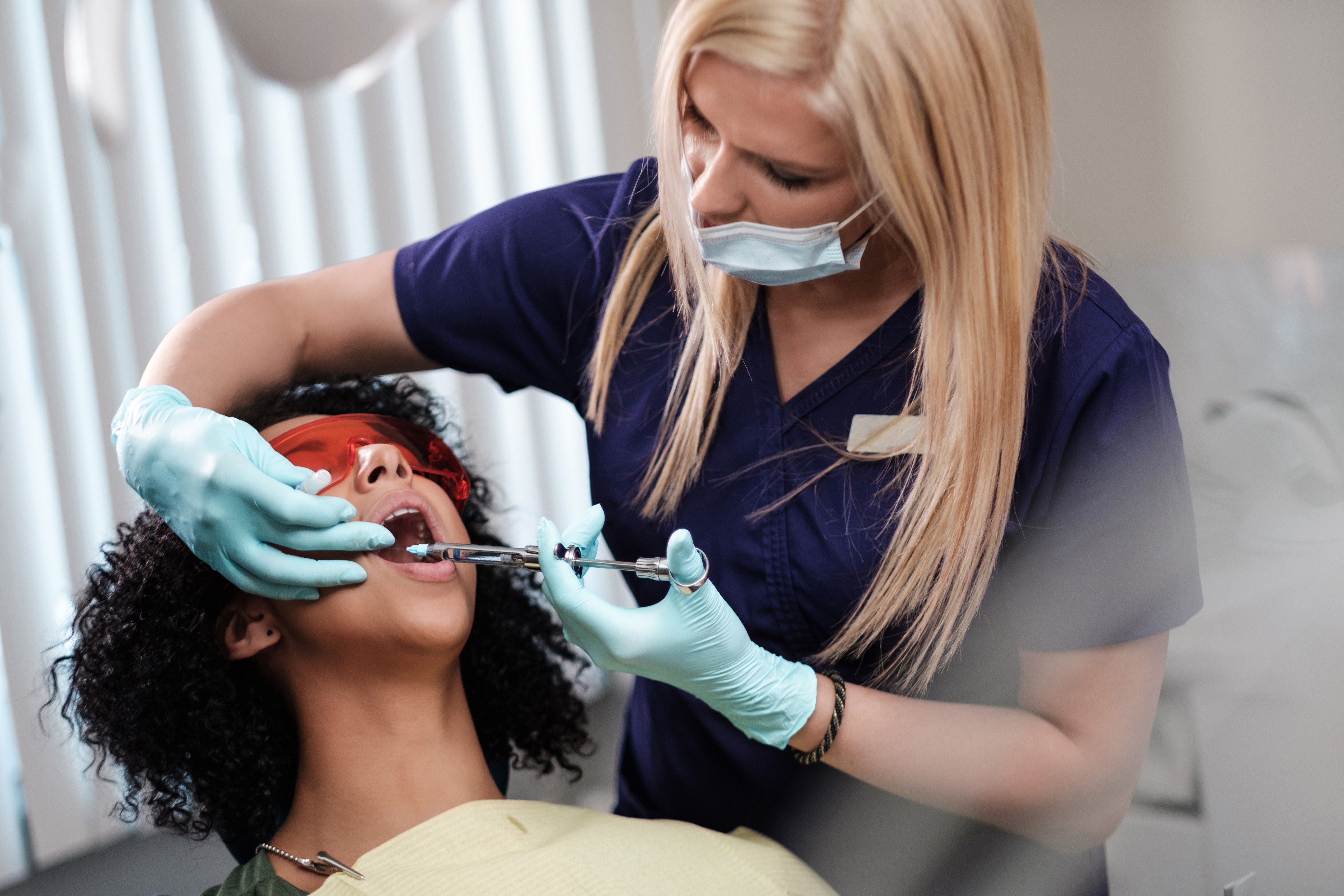 When would oral surgery be necessary?
Dental Implantation: Dental implantation procedure involves surgery to position it in the jawbone. In order to numb the oral tissues, the dentist will administer local anesthesia, make a small hole in the jawbone, and put the implant in it. Using dental adhesives, it would be tightly covered and allowed to fuse with the jawbone over the next few months. It will require another surgery to position the abutment and ceramic crown on the implant.

Bone graft: If the patient wants to get a dental implant but does not have enough jawbone volume, a bone graft may be needed. During this, healthy bone tissues are extracted from a different source and grafted to the jawbone.   The newly grafted tissues will fuse with the original bone and replenish its volume over a few days of healing.
Gum graft: A gum graft is similar to a bone graft and is carried out when the gum line has receded alarmingly below the optimal level. Healthy tissues are separated from the palate and grafted near the receded gum line after administering sedatives to the patient.
Oral trauma: Patients who have suffered oral trauma may have damage to their teeth, bruised soft mouth tissue, etc. To stabilize the condition, immediate treatment and care may be needed.   Hence, we will conduct surgery to repair the teeth and treat the wounds.